Federal Tax Forms Are In!
BPL has received federal tax forms 1040 and 1040SR plus instruction booklets. A kiosk with these paper forms is located at the parking lot entrance, just outside the Community Room. We're happy to print out any additional federal or state forms at a cost of ten cents per page.
---
---

There will be NO notary services from January 31st to February 5th. Sorry for the inconvenience. 
Other Libraries have notary services as well but you may have to make an appointment.
Please call them before you go.
---

*We will not be accepting book donations between January 25th and February 10th. Thank you!
Curbside Service

With the start of winter we want to remind everyone that we offer curbside service from 10 am to 4 pm Monday through Friday.

Call ahead to arrange for a pick up time and park in the designated curbside pickup location.

Call us when you arrive and we'll bring your materials out to you!

Library Phone Number: 315-635-5631
---
Book Donations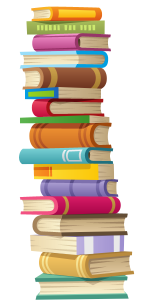 We gratefully accept used books, CDs and DVD donations. Please bring in one bag or box at a time. If you have a larger donation, please call the library so our staff can help you.
We do NOT accept:
magazines, encyclopedias, textbooks or Reader's Digest compilations
VHS tapes
objects that are dirty, moldy or smell of smoke or mold
objects that are broken or with pages missing
When you drop off your donation, a library staff member will check it and let you know whether we can accept it.
* We will not be accepting book donations between January 25th and February 10th. Thank you!
---
Take a sneak peek at some of the plans we have been working on with the Baldwinsville Public Library and in-Architects. We are very excited about working with our local library to refresh our children's area, while honoring Maryella and Elizabeth.
Send donations to: Annal's Angels P.O. Box 592 Baldwinsville, New York 13027
---
Question?
If you have questions or concerns about our curbside services, please contact the library directly at 315-635-5631, or by sending an e-mail to info@bville.lib.ny.us.
---
Database in FocusBPL's databases are found on the Research Resources page.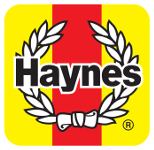 All you need is your library card number to get to this great database.Haynes All Access is the online equivalent to the very detailed car and motorcycle repair print manuals that are extremely useful when diagnosing and fixing problems with 42 car and over 100 motorcycle manufacturers listed. BPL provides free access in the library and remotely so that when you are in your garage looking at your car, you can see detailed diagrams and repair steps on your tablet or phone. 
---
Library News
| | |
| --- | --- |
| | (Opens in new window) |
---
Click on the thumbnail for more information.
---
Find that next book …
---
Electronic Helpers …
Username: bvillelib

Password: bvillelib
Click here to access Flipster online magazines

The user id is: baldwinsville
The password is: access@123