Our staff is amazing at finding great reads and informative texts.
Here are their recommendations.
Current Staff Picks
---

Genre: Historical Fiction
This novel is a fascinating read about a young woman who moves from the country to London just before the start of World War II and takes a job at an independent, out-of-the-way bookshop because she loves books. It was interesting not only to read about life in London during the Blitz, but also how she ended up creating a new family for herself by helping others through sharing stories.
– Kate K.
---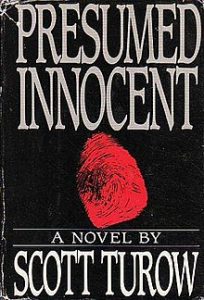 Genre: Thriller
Suspenseful page-turner right to the very end. Rusty Sabich, A married man who is obsessed with another woman faces conviction for a brutal murder. All that he holds dear to his heart is at stake due to his affair with the murder victim. In this compelling novel, Sabich goes on trial for his life. Courtroom scenes keep you reading. This book will hold you to every page right to the shocking ending.
– Diane H.
---

Genre: Fiction
This book was the perfect mix of romance, drama, and just a touch of murder.
– Aviya L .
---

Genre: Fiction
This story, which has an octopus as one of the narrators, will make you wonder which creature was remarkably bright. What a delightful book!
– Suzanne M.
---

Genre: Historical Fiction
The author has written a thought provoking story about horses, art and racism from 1850's to the present. It's a wonderful engaging read.
– Suzanne M.
---

Genre: Historical Fiction
Windyedge Airfield, Scotland. World War II.
Louisa Adair, newly orphaned and shunned for her mixed-race heritage, has come here to the edge of the world to look after an old lady with a dark past. Jamie Beaufort-Stuart is a flight lieutenant whose squadron is posted to the airfield over winter. Ellen McEwen is a young woman held hostage by the German pilot who lands at Windyedge one wild stormy night carrying a terrible secret.
Three young people desperate to make a difference in a war that has decimated their families, friends, and country. When the means to change the course of history falls into their hands, how will they use it? And when the enemy comes looking for them, who will have the courage to strike back?
A thrilling story of wartime secrets, international intrigue, and wild courage that will be hard to put down.
– Bonnie K.
---

Genre: Thriller

Inspired by Frankenstein, The Children on the Hill is an atmospheric and richly written thriller. With twists that will keep you guessing, familial bonds that are formed and broken, and an eerie setting, this book will make you continue reading until you conclude.
– Erin H.
---

Genre: Nonfiction

In-depth and unbiased study of the history of the Church of Jesus Christ of Latter-Day Saints (LDS) and the Fundamentalist Church of Jesus Christ of Latter-Day Saints (FLDS). Krakauer offers a contrast and comparison between the two groups, both who refer to themselves as "The Mormons." He explains little known facts about the Mormons from their early founding, subsequent clashes with the U.S. Government, and eventual split. It is a true story that feels more like fiction, as it weaves the concept of religious freedom with unorthodox marriage and family practices. A page-turner!
– Diane H.
---

Genre: Fiction

"This novel has humor, romance, a touch of suspense, but most of all love–love of books and bookish people and, really, all of humanity in its imperfect glory." —Eowyn Ivey, author of The Snow Child
It's different and not what one would expect. I really enjoyed it.
– Sharon B.
---

Genre: Historical Fiction

A Picture of Hope is based on true facts. Tolsma tells the story of a photojournalist from the Chicago Tribune who risks her life to save some very special children. What a beautiful story! Life is precious, special needs people are precious, and freedom is precious. The powerful message of doing what you can for those who need help and fighting for life and freedom seems such a timely reminder in our time as well.
– Bonnie K.
---

Author: Robin Wall Kimmerer
Genre: Nonfiction / Environment

Robin is a professor at SUNY ESF who does amazing work for our community. Through essays Kimmerer chronicles the history of North America and Onondaga County through the lens of indigenous history, environmental concern, and religion and story.
– Ryan S.

---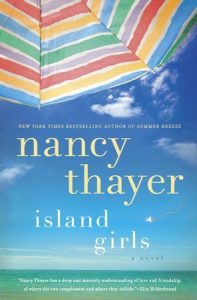 Author: Nancy Thayer
Genre: Fiction
If you're looking for a beach-read this summer, this is the book for you! Reading like a Hallmark movie, this story centers on three women with one thing in common – they all have the same father. The newly deceased Rory Randall has left a summer home in Nantucket to his three daughters (all from different mothers) with one stipulation, they must spend one last summer in the house together. Estranged due to a family matter in their early teens, Arden, Meg, and Jenny Randall reluctantly agree to honor their father's wishes. Secrets are revealed, misunderstandings are cleared up, and there is even a surprise twist at the end. And yes, there's even some romance
– Nancy H.
---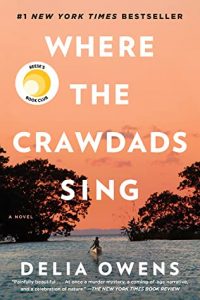 Author: Delia Owens
Genre: Fiction
This story takes place in the low country of North Carolina. A young girl is abandoned by almost her whole family except her abusive father. When the father dies, she is left alone in the marshlands to fend for herself. Despite all of this, she grows up and becomes an expert technical writer on the flora and fauna of the marsh. There are many twists and turns to this story, and it will keep you turning the pages. Highly recommend.
– Cindy S.
---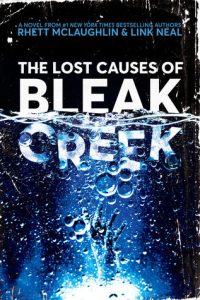 Genre: Young Adult Mystery/Science Fiction
This book is a great read for all ages! It's funny, scary, suspenseful, and an overall thrilling ride! (Print)
– Dania
---

Last updated: December 13, 2022 JAO