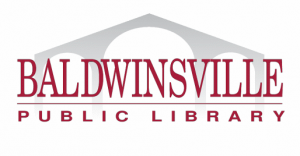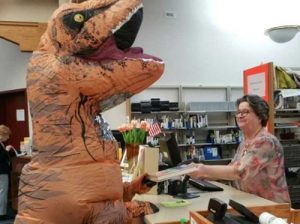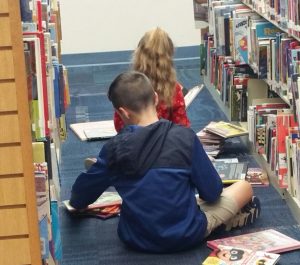 Annual Budget Vote & Trustee Election
Baldwinsville Public Library will hold its annual budget vote and trustee election on Thursday, April 27, 2023, from 9 a.m. to 9 p.m. in the library at 33 East Genesee Street. Details regarding the proposed 2023-2024 budget will be available soon. Printed copies of the budget will be available at area banks, village and town offices, on the library website www.bville.lib.ny.us and in the library prior to the budget vote. Click here for more information as well as trustee election information.
---
Mission and Goals
Goal 1: The Baldwinsville Public Library will provide community residents of all ages with a Library Staff, skilled and updated regularly in current technology. 
Goal 2:  The Baldwinsville Public Library will build a partnership with Baldwinsville School District Personnel. 
Goal 3: The Baldwinsville Public Library will be seen as an integral part of the Baldwinsville Community 
---

A Brief History of the Baldwinsville Public Library
Fall of 1946: the Baldwinsville Travelers Club formed a library committee to investigate establishing a library in the village.
January 6, 1948: The library opened its doors for the first time in two rooms of the old trolley station, at 10 East Genesee Street, that served as the Lysander Town Building.
February of 1953: The Friends of the Library was organized as the result of committee initiative of the Baldwinsville Travelers Club.
November 13, 1956: The library opened in a renovated house located at 17 Charlotte Street. The library continued to grow and flourish in its new home.
1961: the Onondaga Library System (now the Onondaga County Public Library System) was organized. Membership in this system allowed the Baldwinsville Library to cooperate and share services with other libraries. This included having one library card good at all member libraries. OCPL membership facilitated interlibrary loan, cataloging, printing, and consultant services from the system headquarters.
May 7, 1974: The voters of Baldwinsville approved a proposal to become a school district public library.
1975: The library moved to the former Woolworth's at 43 Oswego Street. Over the years the library became a central component of life in the Baldwinsville community.
Fall of 1993: A public referendum was overwhelmingly passed for construction of a new facility.
October 29, 1995: An exciting day as over 2,500 people participated in the Grand Opening of the new library at 33 East Genesee Street.
For more information, read A Brief History of the Baldwinsville Library.