Reading to Go Delivery Service
The Baldwinsville Public Library will be delivering reserved books, individualized choice books, DVDs, and CDs straight to a person's home, once a month.
This service is provided for Baldwinsville School District patrons who cannot get to the library due to a temporary or permanant difficulty leaving their homes.
To apply, call the library at 315-635-5631 or email RTG@bville.lib.ny.us and ask for an application for Reading to Go. We can fill out the interest over the phone or it can be emailed back to us.
---
Brown Bag Book Club
This month we will be reading and discussing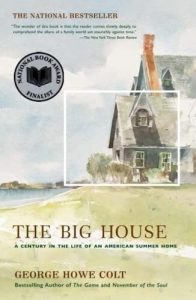 The Big House by George Howe Colt
Our next meeting will be on  Wednesday, September 27th, 2023 at 11:30AM.
"Faced with the sale of the century-old family summer house on Cape Cod where he had spent forty-two summers, George Howe Colt recounts returning for one last stay with his wife and children in this stunning memoir that was a National Book Award Finalist and a New York Times Notable Book of the Year." (GoodReads.com)
This is a hybrid book club. Participants can join in on Zoom or in person. Registration is required to receive the Zoom link. Register on our library calendar or call the library at 315-635-5631. Extra help connecting and participating is available.
---
Evening Book Club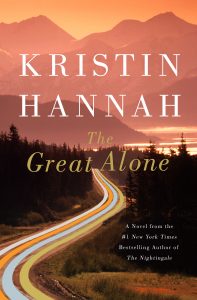 Join community members in an evening of discussing the month's book:
The Great Alone by Kristin Hannah
Our next meeting will be on  Thursday, September 28, 2023 at 6:30PM.
"In this unforgettable portrait of human frailty and resilience, Kristin Hannah reveals the indomitable character of the modern American pioneer and the spirit of a vanishing Alaska―a place of incomparable beauty and danger. The Great Alone is a daring, beautiful, stay-up-all-night story about love and loss, the fight for survival, and the wildness that lives in both man and nature." (GoodReads)
Let us know if you have to cancel or have any questions by contacting the library at 315-635-5631 or emailing at info@bville.lib.ny.us
---
Wordsmiths Writing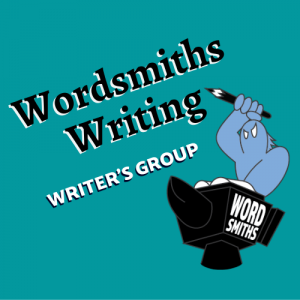 Baldwinsville Public Library welcomes you to our writing group!
Wordsmiths Writing Group is a meeting place where those who love words can discuss the craft of writing, genres, editing and their favorite stories!
Monday Word Sprints are weekly on Zoom from 7-9.
Word Sprints are where writers have 15-25 minute writing periods separated by 5 minutes of break and discussion.
Wordsmiths Writing Meetings occur 1 Tuesday a month from 7-9 on Zoom. Check our calendar for dates.
To join Word Sprints or Wordsmiths Writing Group Meetings, e-mail jacquieo@bville.lib.ny.us , or check  our website calendar or call the library at 315-635-5631.
All ages from teens on up are welcome!
---
Crafting Options

Evening Knitting Club
Thursdays at 6PM 
Join others who knit and crochet for in person comradery while working on your latest project. This group was created for the working person who can't come in during the day. If you would like to learn how to knit or crochet, supplies and a teacher is available.
Quilting / Knitting with Friends at BPL
Join other crafters and quilters for day long creating twice a month. Bring your work in progress and all your tools and we'll make room for you! Beginners are welcome! See library calendar for dates and times.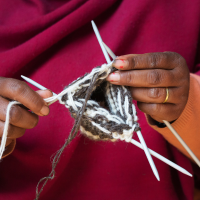 The White Branch Library in Syracuse has a Knit Together Virtually program that meets weekly on Zoom to talk and knit or crochet. Sign up to get the link.
---

Puzzle and Craft Exchanges
Exchanges are short events where people donate items and can also get items.
Between exchanges, people donate items at the library.
On the day of the exchange, people come to find items they are looking for.
You don't have to donate anything to come and take something. It is all free.
The Puzzle Exchange relates to jigsaw puzzles of all shapes and sizes.
The Craft Exchange usually has knitting and crocheting materials, sewing tools and fabric, scrapbooking and stamping materials and tools, jewelry making, floral arranging and more!
All exchanges are on Saturdays from 1PM to 3PM.
Dates
October 7th – Puzzle Exchange
October 21st – Craft Exchange
December 16th – Puzzle Exchange
---
Give the Gift of Life at the Blood Drive at Baldwinsville Library!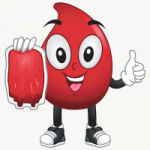 Site: Baldwinsville Public Library, 33 East Genesee Street, Baldwinsville, NY, 13207
Date: January 10, 2024   Time: 12:00 PM – 06:00 PM
To make an appointment, click Blood Drive above and type in bvillelibrary.
---
Full Calendar of Events
Click this link to view our calendar of upcoming programs. You can search by keyword and browse through future months. A picture of a hand with a pen indicates that this program requires pre-registration. To register, click the hand and a registration page will pop up.
---
Event Emails
You can also send an email to info@bville.lib.ny.us. In the message tell us your name and if you want to receive messages once a week, once a month or both.