---
We're excited to work with the Annals to create a fresh and  inviting children's area, while honoring Maryella and Elizabeth Annal.
Watch this page during the renovation to:
Find children's materials (books, DVDs, music, etc.).
Watch while the room is transformed.
Keep you up to date on any changes on the timeline for completion.
---
Where are we in the renovation?
Week 6- July 10th- The new rug is in! We're really getting a feel of the new space!
Week 5 – July 3rd – Smell that? It is the smell of progress. Actually it is a lot of paint! Our primary color stripes that were at the top of the walls is now gone. On our blank canvas came the bubble cubbies and colorful walls!
 
Week 4 – June 26th – We're making lots of progress! See some behind the scenes photos of the making of our cubbies! Thanks to our contractor Mark Smith for sharing these photos with us!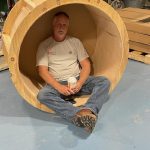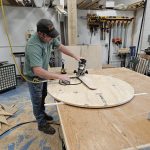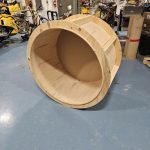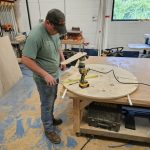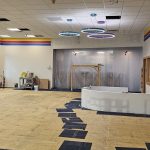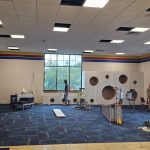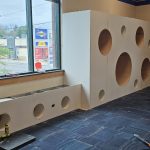 Week 3 – June 22nd – We meet Koala and Sloth the building of their new home!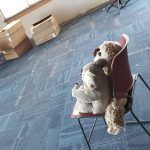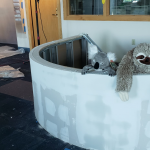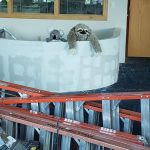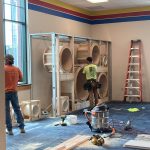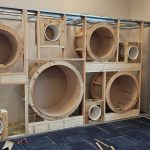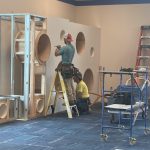 Week 2 – June 12th – Some new lights are in!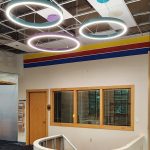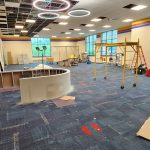 Week 2 – June 12th – Preparing for new children's space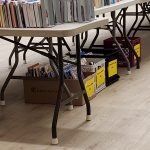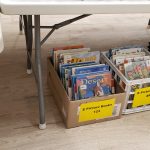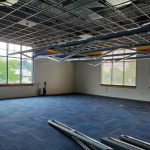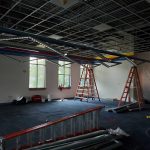 Day 2 and Day 3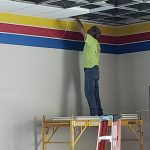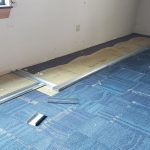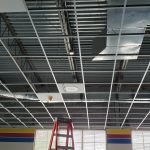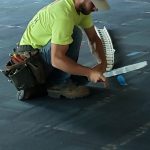 Day 1 – June 5th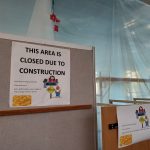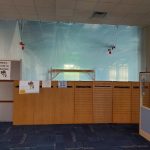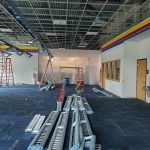 We just finished moving everything out of the space.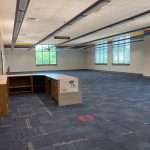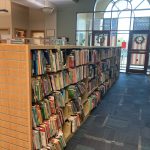 Where our collection is now!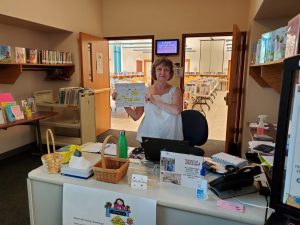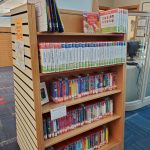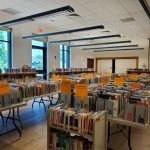 Setting up the Community Room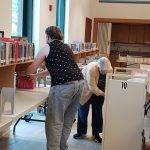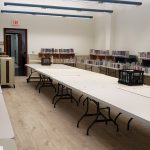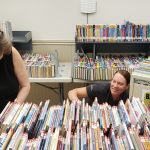 ---
What did the Children's Room look like?
Check out our before pictures then go to the top of this page for updated photos of the progress.
---
Frequently Asked Questions
Where will the books and other materials be during the renovation?
You will be able to find most children's books in the Community Room.
DVDs will be located near the main Information Desk.
Don't hesitate to ask the staff for help finding items.
Will meeting room space be available during the renovation?
The only meeting space available will be the individual study rooms that are on a first-come, first-served basis.
Will you be accepting donations?
We will not be accepting donations of any kind during the renovation. Please do not drop off anything for the Craft Exchange or Puzzle Exchange at this time.
What will the Children's Room look like?
Take a sneak peek at the plans for the new children's room from in-Architects.