Our staff is second to none at finding great reads and informative texts. Here are this month's staff recommendations.
---
New!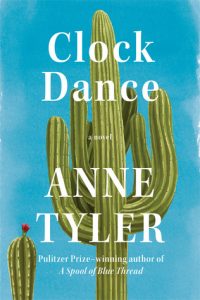 The quirky but loveable residents of Dorcas Road help Willa find the purpose to her life she has been looking for in this enjoyable novel by Anne Tyler. As with all Ms. Tyler's books, the story flows well, characters are relatable, and as a woman of about the same age, it was easy for me to relate to Willa. A great summer read. – Nancy H.
---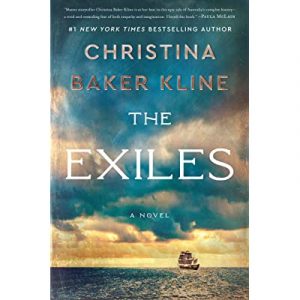 Genre: Historical fiction
By the author of Orphan Train, this historical fiction book chronicles the lives of female convicts sent to the penal colony in Australia in the 1840's. Her research makes the story authentic and you care about her characters. – Suzanne M.
---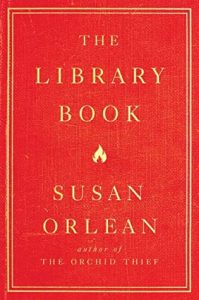 On the morning of April 28, 1986, a fire alarm sounded at the Los Angeles Public Library. The moment passed, the patrons and staff who had been cleared out of the building realized this was not the usual false alarm. It burned for more than seven hours, consumed four hundred thousand volumes and damaged seven hundred thousand more. The question remained 30 years later in terms of whether or not someone started the fire and if so why.  The author looks at the investigation and as part of the story, she weaves in the history of the library starting with Mary Foy; who in 1880 at eighteen years old was named the head of the Los Angeles Public Library.  This entertaining history shows the evolution of libraries overall and the role of libraries in society nationally and internationally.  It shows how some things that were thought of as new in libraries were actually introduced decades ago.  A great read. – Meg V.
---

Genre: Historical Fiction
I loved this series for several reasons.
Clan of the cave bear is a fictious tale that takes place in prehistoric times. It is very well-researched and surprisingly realistic. The main character, Ayla, is abandoned by her tribe because she is so "ugly." By today's standards, many American readers would consider her beautiful. She is tough, resilient and wise. Her life's ups & downs illustrate how human nature has not changed over the millennia. There is domestic abuse and escape from it, along with many other issues that are still relevant today. Although the main character is a woman, this story can capture the interest of anyone. – Diane E. H.

Melanie Travis Series
Genre: Mystery
"In the Melanie Travis series of murder mysteries, the primary protagonist is a school teacher, Melanie Travis, who owns and shows several full size 
pedigree
 Standard 
Poodles
. All of her (mis)adventures involve the dog show circuit in varying degrees, providing an entertaining view into the world of raising and showing dogs."
Wikipedia
This series is fun, light, full of dogs and humor even while a murderer is being sought.  – Sharon B.
---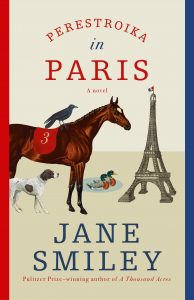 Genre: Adult Fiction
This was a good, clean, delight of a read complete with talking animals and the Parisians they encounter (and thankfully completely devoid of anything Gorbachev).  I was hooked from the beginning. – Pam D.
---

Genre: Adult Fiction
Reminiscent of Donna Tartt's
The Goldfinch
, this book mixes childhood trauma and pilfered treasure. Set in 1978 Afghanistan and 2008 America, this novel won't disappoint for fans of rich prose.
–
Pam

 D.
---

I thought I knew a lot about World War Two, but I learned so much more about the English experience and especially the London Blitz – and yet, it read like a story! I understand much better how the different countries' stories fit together. Erik Larson has scrupulously crafted the story from first-hand accounts, which means everything in the book was reported by someone who was there. There were a few dull moments, but there were many, many things to discover about the people, places, and events that I never knew. – Julia S.
---
Last updated: June 11, 2021 JAO