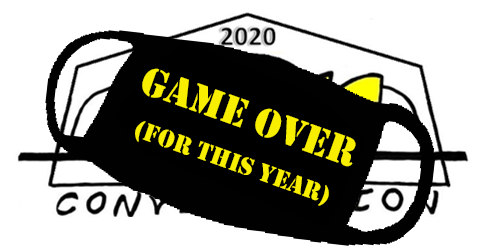 With great regret, we are cancelling the 2020 Bville ComiConversation
Due to the current COVID-19 pandemic, we have decided there is too much risk for an in-person event in August 2020. We have insufficient staff and volunteers to host a virtual CCV.
We would like to host a Harry Potter Birthday Party on or near July 31st, but we need ideas! Please fill out our HP Birthday Party survey.
We are hosting online Dungeons & Dragons events on 2nd & 4th Wednesdays, through Discord or Zoom.
The

Syracuse Society of Geeks

, a Meetup group, offers opportunities for online games such as JackBox and Switch matches. (Note: this group is not organized by Baldwinsville Public Library, though we post many events there.)
If you have suggestions of virtual events you would like the Bville Library to host, please email info@bville.lib.ny.us
Help us make this the Best CCV Ever!
Forms will be available soon (by March 1 at the latest):
2020 Session or Panel Proposal Form – If you would like to present a skit, lead a discussion, or show off your knowledge at an official Session!
2020 Booth Request Form – For clubs, vendors, crafters, and creators!
Volunteer before or during the Bville CCV 2020!
FANtastic Visions art competition will be accepting entries during the month of July 2020. Submissions will be on exhibit during all of August. We'll announce the winners at the Bville ComiConVersation Awards Ceremony. Stop by and vote for your favorite in the People's Choice voting!
Last year (2019):
The Meltdown! out in the field
Real Life Video Games! *Be*  the PACMan, Angry Bird, or Space Invader!
Fighting Demos, Sessions, and vendors
Cosplay Costume Competition
Games, Gamers, & Gaming (tabletop, RPG, maybe some online…)
FANtastic Arts Contest (submit art in July, on display throughout August)
Bouncy Castle for the young'uns
---
Past years: