---
Brown Bag Book Club 
Our next meeting will be on
Wednesday, February 10, 2021
This month's book is: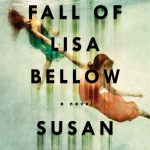 The Fall of Lisa Bellow
by Susan Perabo
"Gripping…Perabo captures both the unease and bravado of adolescence alongside the worries of parenthood and is unafraid to explore the family members' flaws as they attempt to emerge from chaos."
—Booklist
This book is available through our Hoopla app with your library card or reserve a print copy at our library. Registration is required to receive the Zoom link. Register by e-mailing Jacquie Owens or on our website calendar, or call the library at 315-635-5631. Extra help connecting and participating is available.
---
Wordsmiths Writing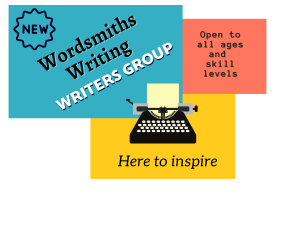 Baldwinsville Public Library welcomes you to our writing group!
Wordsmiths Writing is a meeting place where those who love words can discuss the craft of writing, genres, poetry and their favorite books! We meet on Tuesdays at 7PM.
Word Sprints Weekly will be on Mondays from 7-9 on Zoom where writers have 15-25 minute writing periods separated by 5 minutes of break and discussion.
To join the club or Word Sprints Weekly, e-mail jacquieo@bville.lib.ny.us , or on our website calendar, or call the library at 315-635-5631.
All ages from teens on up are welcome!
---
BPL Tech Help

Tech Help : Tech-savvy librarians are available to help you with your laptop, mobile device, ebook reader, and so forth. We may not have all the answers, but we know where to look them up!

Call for Tech Help: 315-635-5631 – ask for a librarian who can help you with a tech question.
Email for Tech Help: info@bville.lib.ny.us – a librarian will respond by email or phone, whichever you specify.
Our Drop-in on Fridays at 10 AM is suspended because of the pandemic, however:
We will be starting an online Friday Tech Talk from 10-noon beginning Friday the 13th (November 13, 2020). Our first session will be all about Zoom. SIGN UP is required; Julia will contact you once you sign up to ensure you are ready to Zoom with us. 
If you have ideas of classes you would like us to offer (at any level) please email your suggestions to info@bville.lib.ny.us.
---
Full Calendar of Events
Click this link to view our calendar of upcoming programs. You can search by keyword and browse through future months. A picture of a hand with a pen indicates that this program requires pre-registration. To register, click the hand and a registration page will pop up.
---
Event Emails
You can also send an email to info@bville.lib.ny.us. In the message tell us your name and if you want to receive messages once a week, once a month or both.